Did you know a logo helps make a robust first impression? Because people often observe an image first than text. Creative imagery has been enabling brands to garner target audience's attention for decades.
Because pictures help trigger different emotions and create an ultimate impact. Which is why companies incorporated relevant imagery to their logo shapes and designs.
This imagery establishes loyalty, trust, or even other feelings that align with the business. With the help of this, brands also encourage target-audience to seek further information.
But, how to create a distinct logo that does the right job? One sure way is to incorporate different creative elements, such as shapes to your logo designs.
However, you can't add a random shape to a logo and expect it to make a massive difference. Instead, understand the why and how of each shape and implement the right one to your design to achieve your targets.
This blog features different shapes and how brands use them to stand out.
The Importance of Shapes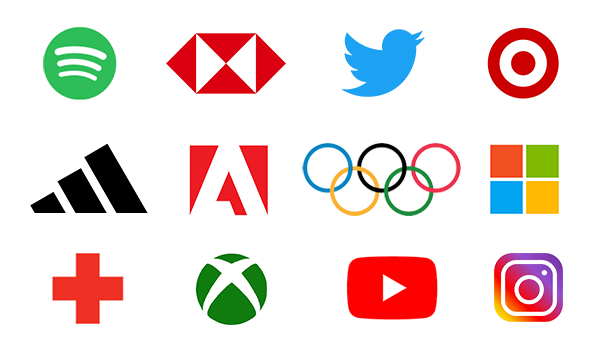 Not everyone understands this, but shapes help put together a compelling logo design. On the flipside, our brain also pick out and memorize shapes with ease. Brands understand and use this factor to create a memorable logo.
When it comes to using shapes, bold ones are easier to recognize, and they make a long-lasting impact, too. Different shapes have different emotional and psychological influence, so it's incredibly important to understand what connection you want to develop between your brand and its potential customer-base.
See the following shapes and learn how they make a logo design unique yet meaningful.
Understand Geometric Shapes
The best part about geometric shapes is they look man-made. If you take a closer look at different shapes, such as circle, square and triangle, you'll notice these don't look natural.
So, when you want to add an essence of order and power to a logo, nothing can communicate that better than a geometric shape.
Circles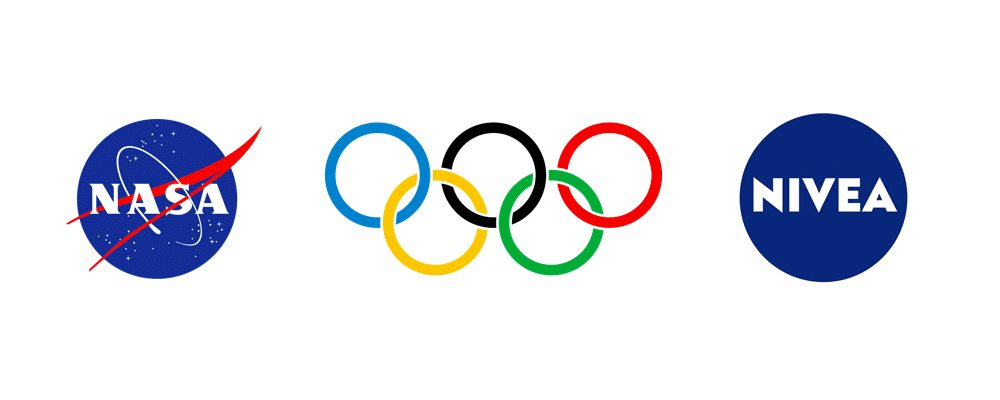 Circles are continuous. Incorporating a circle to a logo might be the best idea if you want to achieve the vibes of harmony, unity, or even timelessness. With a circular logo, you can also communicate softness and gentleness. Curves, on the other hand, possess feminine vibes.
Many brands from different industries have opted for a circular logo. Think about logos of brands, such as Mercedes-Benz or Target. They have visually interesting circular logos that set them apart in their respective niches.
Triangles
Considered as a directional shape, triangles can also influence the meaning, depending on its position and usability. When it's positioned with the right side upwards, it demonstrates stability and power. Whereas, inverted triangles connect to instability.
Conversely, if a triangle is positioned to any side, it indicates movement and direction. For example, YouTube kept the triangle on the side to demonstrate movement and action.
Triangle logos are popular in the Science and Religion fields due to its association with power. But, a logo with triangle do well in medicine or extreme sports niche.
Rectangles and Squares
Just like you use bricks to build sturdy buildings, rectangles and squares do the same and represent your brand as strong and reliable entity. Both shapes are associated with stability, strength, and order. When you want to communicate strength through your logo, consider opting for either squares or rectangles.
Take Dropbox for an example. The square design coupled with the blue color convey the sense of reliability and trust, making it a reliable software system where you store your files and know they'll be protected.
Understand Symbolic or Abstract Shapes
Symbols are simple in nature and work best when it comes to representing a particular cultural element. You can rely on these symbol as a visual language, as they carry ordinary meanings.
Remember, the symbols can be common and people may have seen them before. So you need to go for a creative approach while using them in your logo design.
Some interesting symbols are:
Arrows
Be it a travel logo or something that suggests movement or direction, you can never go wrong with an arrow in the design. However, the arrows are go-to elements for brands that deliver or ship goods. See the logos of FedEx and Amazon for inspiration.
Hearts
Do you want to communicate relationships or adoration? Use a heart in creative ways to garner people's attention. Or, you can think about going for a broken heart to convey the emotions of sadness and despair.
Stars
The best way to showcase patriotism and religion is to incorporate stars to a design. Stars are versatile symbols, so you can use them in a logo for an entertainment brand, too.
Understand Organic Shapes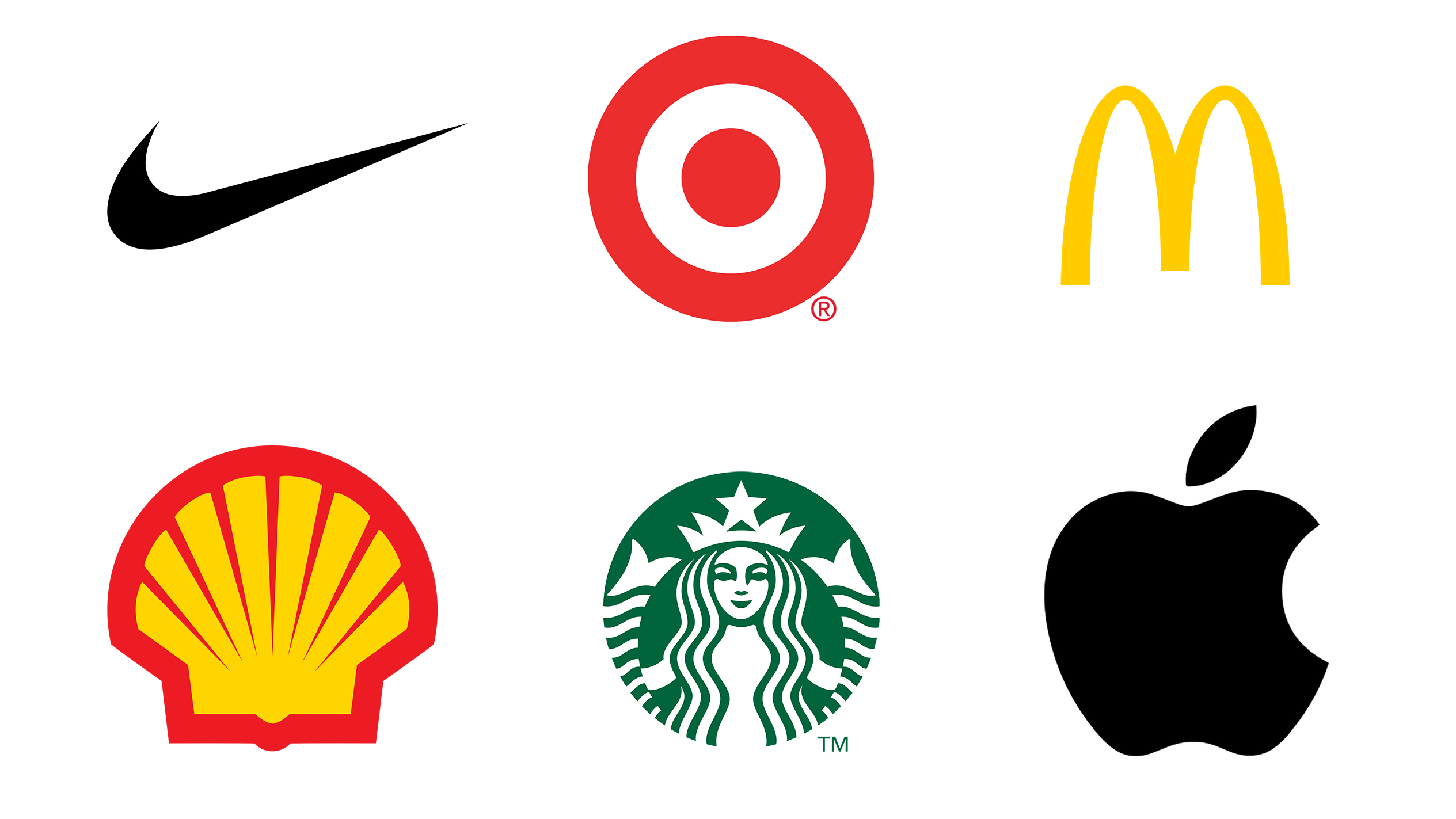 Without defined edges and characteristics, organic shapes enables you unleash your creativity and come up with a unique logo.
These shapes include things occurring in nature, such as leaves, rocks, tree bark and so on. Professor Sunday Moulton, Ph.D. explains this concept further, saying:
"Organic shapes are defined by not being regulated by patterns or exact dimensions in their angles, curves, or lengths of lines. In fact, they are just like shapes we find in nature with all the randomness and freedom you might see in a rock formation, a tree branch, or a leaf chewed by an insect."
Using an organic shape also gets you flexibility in what do you want to achieve more directly than a square or circle shaped logo. And logos featuring organic shapes convey a sense of familiarity and comfort, too.
They provide more knowledge regarding brand identity. For example, brands, such as Dove and Shell opted for logos that showcase brand name.
More so, focus on the following while incorporating an organic shape to your logo.
Opting for usual organic shape that doesn't resemble anything will be at the mercy of viewer's interpretation. So, be ready to work a little harder to convey actual message through other design elements.
An organic shape with jagged angle could lead to feelings of anxiety, whereas soft angles can help you achieve a more relaxed vibe.
Organic shapes inspired by trees, leaves or water are best to evoke soothing effect on target audience. These elements are perfect for spas or holistic medical brands.
Wrap Up
Indeed, looking for ways to create an innovative logo is essential to stand out in the crowd. Incorporating shapes is one sure way to design a logo that attracts the potential demographic and make them recognize your brand whenever they see your logo.
Choosing a shape without studying your brand and analyzing its after effects won't bring the desired outcome. So understand what does you brand stand for, and then go for a shape that enables you to communicate your message clearly.